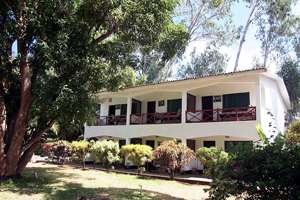 The PARADISE INN VILLAGE is a beautiful and small hotel under Italian management with 23 single rooms with bathroom, 1 double room with bathroom and 2 apartments with bathroom and separate kitchen.
The facility includes a swimming pool, a café, an Italian restaurant and a massage center. It also includes an office for excursions and an internet point.
The PARADISE INN VILLAGE is located about 200 meters from the center of Malindi and about 800 meters from the beach.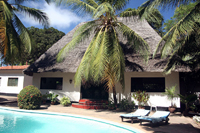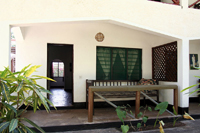 Paradise Inn Village
Mtangani Road
P.O. Box 5255
Malindi/Kenya
Website: http://www.paradisemalindi.com
e-mail: paradisevillage2008@yahoo.it
Photos: © Paradise Inn Village