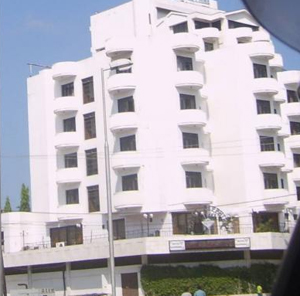 Hotel Sapphire is an ideal place for business traveler and vacationers due to its close proximity to the commercial center of Mombasa City. 
It is located on Mwembe Tayari Road, Downtown Mombasa.
The accommodation consists of 110 fully furnished, self-contained with bathroom, air-conditioned rooms with 24hour satellite television.
General facilities:
Restaurants with local, Indian, Chinese and International cuisines.
Bars 
Banquet Hall.
Gym and Health club
Conference facilities 30 – 200 persons
Swimming pools
A sauna, chill bath, massage, steam bath and Jacuzzi services.
Casino


Meal Plan: Bed & Breakfast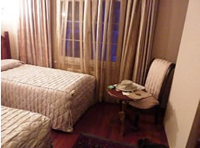 Hotel Sapphire
P.O. Box 1254
Mombasa/Kenya
Tel: (254) 11 – 494841, 494893, 492257
Fax (254) 11 – 495280
Photos: © Hotel Sapphire